Hi,
first: Thanks for the great app, one of the very few that actually gives data without much fuzz

I hope my request hasn't been discussed already, I haven't found it at least.
I'd be interested in displaying absolute values on the map, i.e. in some appropriate spacing write the concrete values. Pictures probably explain better what I mean, something like this: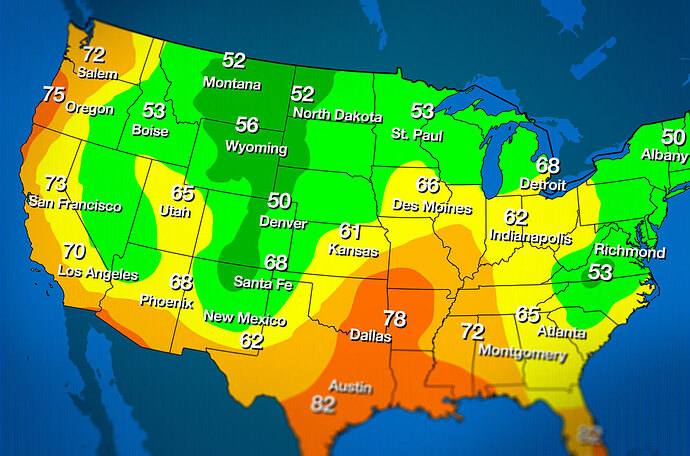 (some random image found via image search)
This is particularly interesting for temperature, wind, and precipitation IMO.
Benefits:
a) it could allow displaying of two/three layers quite comfortably (e.g. values for temperature and overlay for precipitation, which is quite messy with two colour gradients IMO) or
b) make reading the currently active layer even easier / more precise.
So one question is whether this should use data from a separate layer or be an addition to the currently active layer (I could imagine having a simple checkbox in the layer configuration)
The only difficult part is I guess deriving the points where values should be printed on screen. Given a location, the values are already known.
thanks for taking your time to read this