On my Samsung S7 Edge v9.0, is the time and temp supposed to show? Flows v3.126
@rreggers Hello and Welcome to the Forum and Thank You for using Flowx. yes just above the map area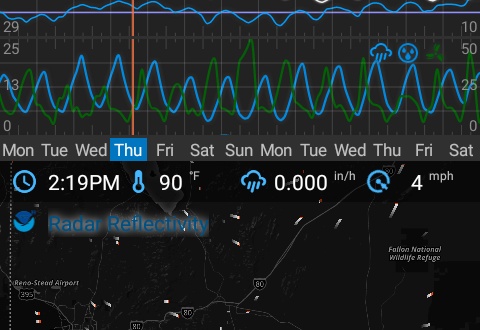 Brian, I'm sorry, I should have said "in the widget".
@rreggers yes shown in red circle


Thanks, Brian; I'm getting blind I guess. But no current temperature? Correct? I still have to have my Yahoo widget above yours on my home screen.
Thanks for your prompt replies. I really enjoy your app.
Richard
@rreggers no actual current temp on widget. I'm just a user like yourself, I just try to help @duane here on the forum when I can.
Hi @rreggers,
There is no current temperature since we don't download current conditions. Flowx just shows weather simulations results which are all future predictions.
Cheers, Duane.