I have had this issue intermittently for years but it seems to have got a bit more frequent in recent months, hence the post.
Occasionally the tiles and weather data do not load fully (see screenshot below)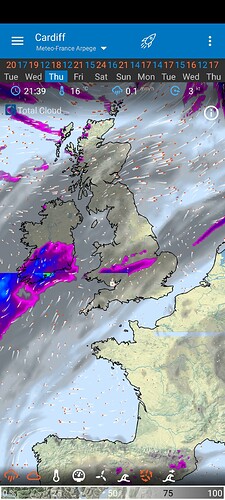 Going to the 3 dots and tapping refresh once doesn't do anything, going in and tapping a 2nd time brings up a slightly different window which offers the choice of including maps, selecting this usually does the trick but in recent weeks even this hasn't always worked and I've had to restart the app.
So a couple of questions:
Why does one tap of refresh not do anything and why doesn't the window offering the choice to refresh the map not come up straight away?
I guess this could be an issue with my device (details below) but have had the same issue on another device.
Device: OnePlus Nord 2 5g 12Gb ram
Os: OxygenOS 13 (Android 13).
Thanks
Peter