Compare graphs for data sources is the big feature. Check out the screenshot - I think it will rain on Tuesday.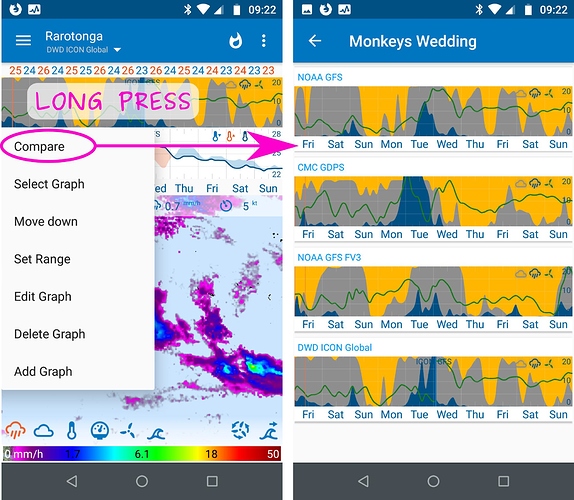 Suggested Pro Data Source in drop-down menu. This will show other pro data source that is available for the location.
Improved Travel Mode to use the phones best location - hope it works better.
Added Forum Link to Help and Feedback