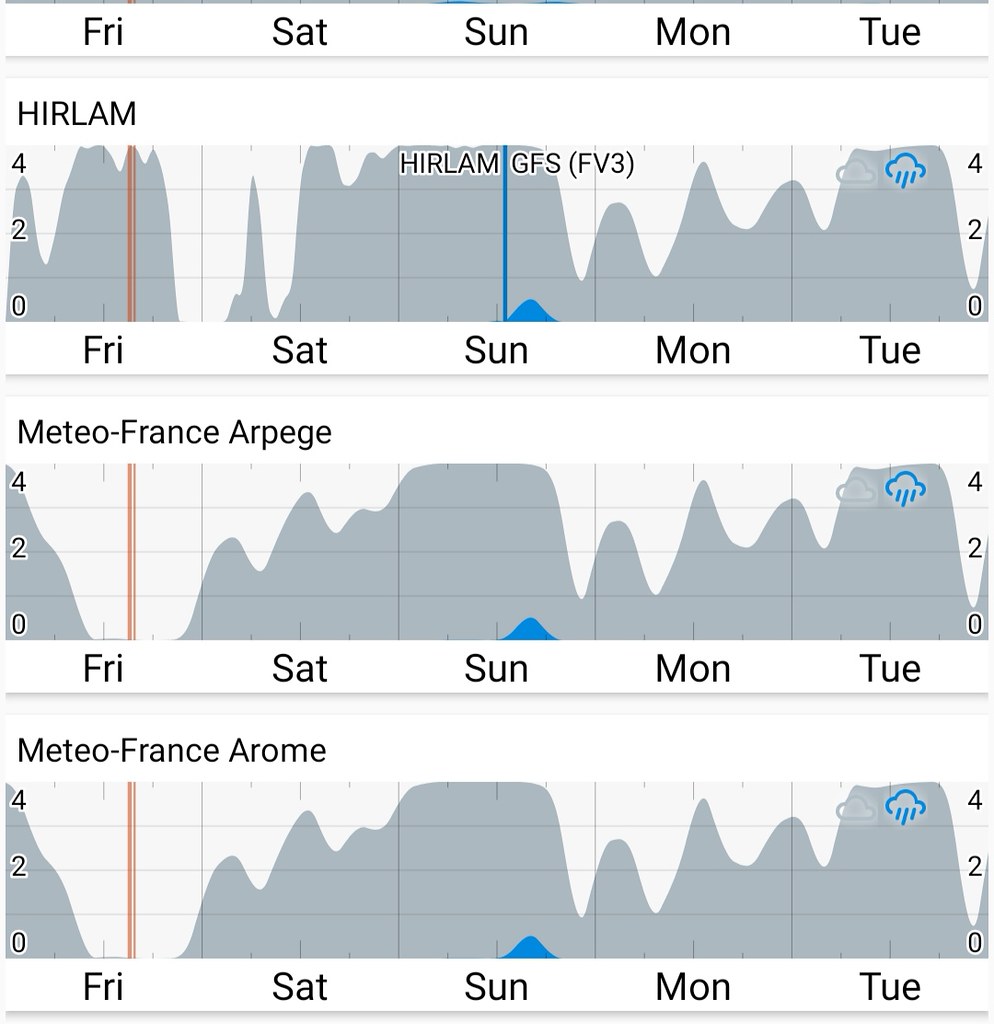 Missing separator lines between Arpege/GFS and Arome/GFS.
@Alex in compare mode? all graphs are equally apart
It's the vertical lines separating the models that are missing.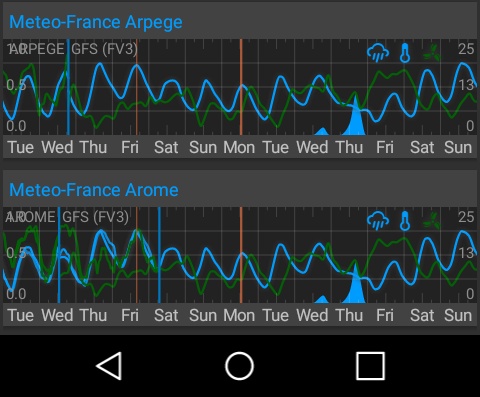 Thanks for the screenshot. There is definitely a bug somewhere on my version.
@Alex What Version Flowx you using? Have You tried the normal clear cash, restarted your device or uninstall and reinstall Flowx?
V 3.120
Cleared cache.
Next step uninstalling.
Arome line has appeared. Arpege remains AWOL.

@Alex is it doing it on all your devices?
Tried only the phone.
Maybe the glitch will disappear when Android 10 is released.
Sorry couldn't help you get it completely going

Thank you anyway.

Just had a closer look at your screenshot. There's no second vertical blue line separating Arpege and GFS.
Glad you noticed I'm not used to these models. But am starting to get familiarized with them Thank you
No problem. So we both have a missing separator line using Arpege.
Bug?
Possible or no current information for that particular model. am sure @duane will have more information when he gets a chance to review
Maybe the Arpege line is really based on GFS.
Not initially Arpege and then switching to GFS - because there is no displacement anywhere along any of the lines.
Just a theory.
It's a possibility. I know one thing I'll pay more attention now that I have other locations added I know it doesn't help now I'm just a user like you but Thank You for going through the steps to try and figure it out.
Update: Meteo-France has just changed it's data output and so the data (Arpege and Arome) is not updating properly. I'm just working on fixing it. I think this is related.