I just bought the app (Gold Pro) and also bought the pro version of Rain Viewer.
When I click "Check RainViewer" in the Settings, I get a message that says "RainViewer permission denied". Specifically "requires com.lucky_apps.RainViewer.app.READ, or grantUriPermission(). See attached screenshot.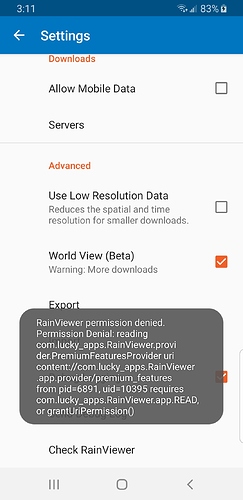 I am on an unlocked Samsung Galaxy S8 with Android 9.
I have turned off batter optimization on both apps and restarted the phone.
What am I doing wrong?
Brownell