It seams to have disappeared from Google play store. Did it change name, or is it available somewhere else?
@Ohan never knew there was an app
Images of the two apps I have installed called Flowx:

@Ohan I've noticed that however back when the Forum was young I Just typed in browser Flowx Forum then selected add to home screen. Deleted it once then just re-download Flowx app itself and the Forum short cut was back. Never downloaded a separate app
So if the forum shortcut/app (it seams based on Chrome) is part of the main Flowx app , then I wounder what is needed for it to appear?
Is it connected to if being in beta testing or not, or about being a paying user, or is it showing for everyone?
Not sure what this is. I've never setup a Flowx forum App. Weird.
Well yes, then this is weird!
@duane where did you get the forum platform from?
Maybe the "forum app" is part of it?
The forum platform is Discourse. It has absolutely nothing associating it with Flowx - it's just a webserver.
Aha!
The "forum app" is part of:
!
If opening: the
try . Discourse . org :

I can "add to home screen" in its menue, and then get an "app" called "try".
So it's a type of Google Chrome web app, that can be added as a shortcut to home screen and behave as an unique app: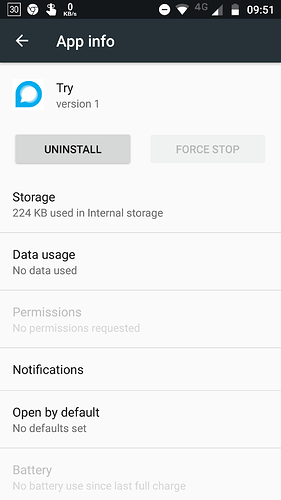 Problem solved!
If Chrome is selected between the choice of Flowx and Chrome before initially entering the forum, then Flowx Forum appears as a separate app in the app drawer. This can then be dragged to the Home screen and acts as a separate app.
Nice, didn't know that. Thanks for the info !
Ps. This also works with Samsung browser.